NEPA Electroporation Cuvettes
NEPA Electroporation Cuvettes
NEPA Electroporation Cuvettes
(EC-001, EC-002 and EC-004)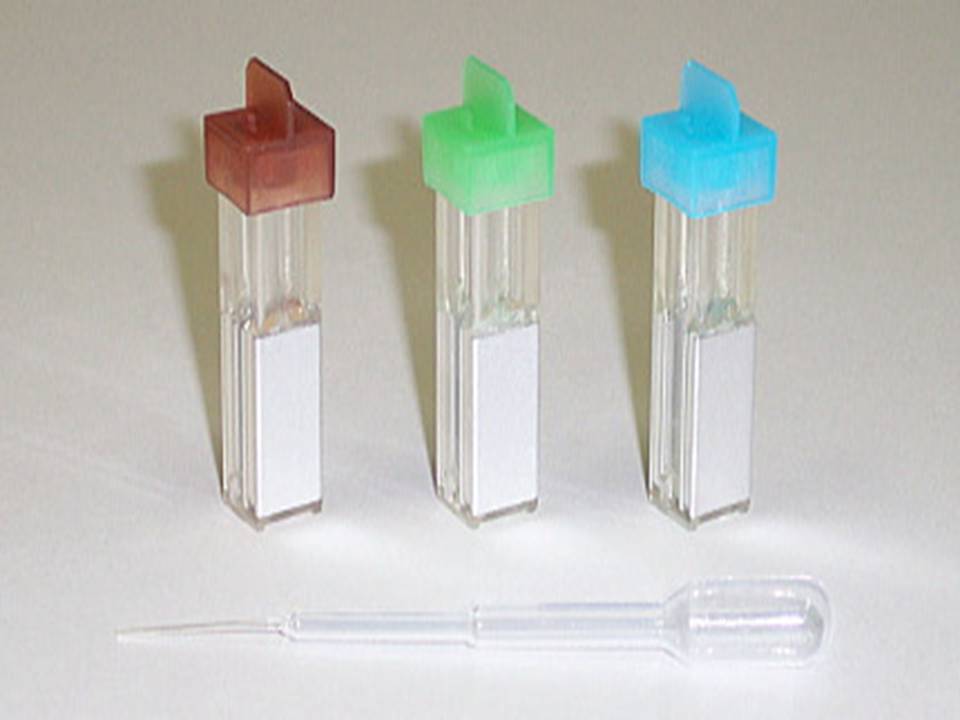 .
.
FEATURES
High Quality Electroporation Cuvettes

NEPA Electroporation Cuvettes are designed to maximize molecular electroporation efficiencies for:
BACTERIA, YEAST, MAMMALIAN and PLANT CELLS
Each batch of cuvettes undergoes rigorous testing at several stages during the manufacturing process for engineering tolerances, biocompatibility and sterility, prior their being quality tested for optimal and reproducible impedance measurements

.
NEPA Electroporation Cuvettes are compatible with most electroporation systems (Bio-Rad, BTX, etc.)
All batches are checked to optimize Bio- and Transfection-compatibility.
The highest quality materials are used.
High-grade polycarbonate and High-grade chemicals are used to ensure consistent uniform pulse generation and thus improved gene transfer

Size Range and Color Coded

Available in 1mm, 2mm and 4mm gap sizes with individual colour caps

The moulding process employed ensures extremely high tolerances so that the electrodes have a consistent gap and parallel configuration.
The electrodes are also cleaned chemically and physically to fully optimize the cuvette for high transformation efficiencies
Every cuvette is:
–  QUARANTEED STERILE
– packed using GAMMA IRRADIATION and has
–  a simple TEAR-WRAPPER
for easy access when you need it
.

SPECIFICATIONS
| | | | | | | |
| --- | --- | --- | --- | --- | --- | --- |
| Catalog No. | Product Name | Cap Color | Gap | Volume | Unit | Quote |
| EC-001S | NEPA Electroporation Cuvettes 1mm gap with a pipette | Brown | 1.0mm | 20-70µl | 50/pkg | |
| EC-002S | NEPA Electroporation Cuvettes 2mm gap with a pipette | Green | 2.0mm | 40-400µl | 50/pkg | |
| EC-004S | NEPA Electroporation Cuvettes 4mm gap with a pipette | Blue | 4.0mm | 80-800µl | 50/pkg | |
Catalog No.
Product Name
Cap Color
Gap
Volume
Unit
Quote
EC-001
NEPA Electroporation Cuvettes 1mm gap
Brown
1.0mm
20-70µl
50/pkg

EC-002
NEPA Electroporation Cuvettes 2mm gap
Green
2.0mm
40-400µl
50/pkg

EC-004
NEPA Electroporation Cuvettes 4mm gap
Blue
4.0mm
80-800µl
50/pkg

EC-NPP
Pipettes for the NEPA Electroporation Cuvettes
50/pkg